This weekend was our church's Christmas pageant and I couldn't be prouder of ALL the kids. Yes, we had a few..."glitches" but all in all it was adorable and sweet!!
Here is my little shephard, Timmy (kneeling on right).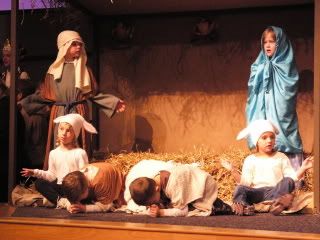 And my 'sheep' Johnny. He pretty much looked like this through every song. But hey, he's still cute!!